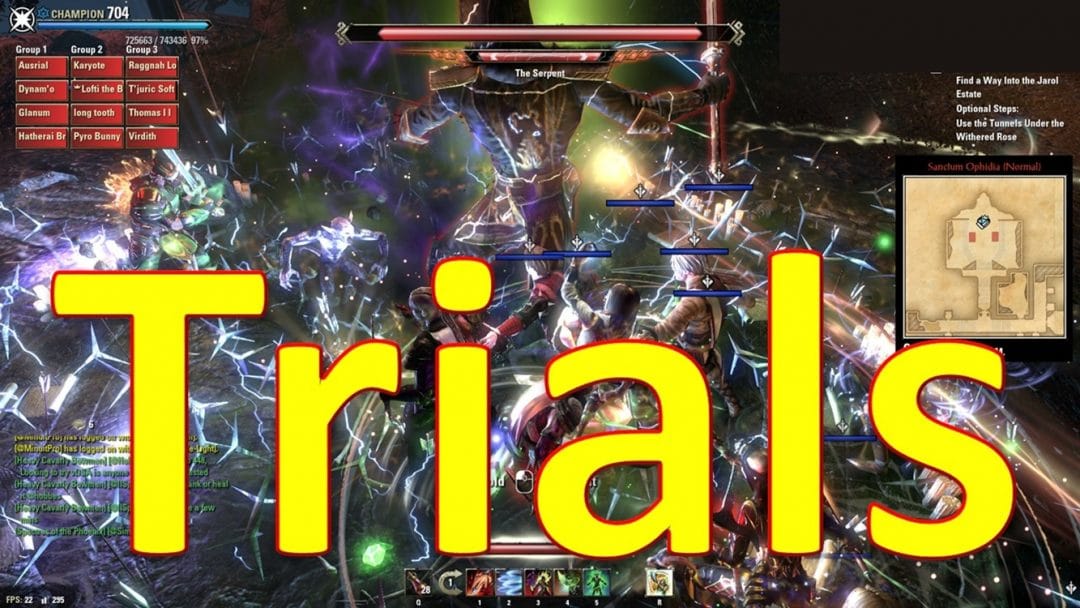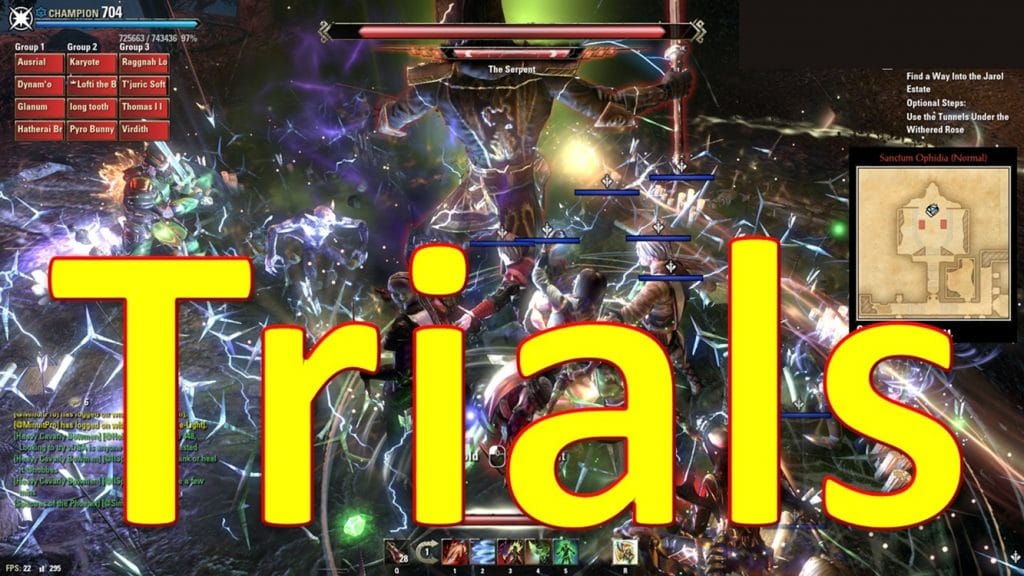 Trials in ESO Craglorn with Savage Hearts.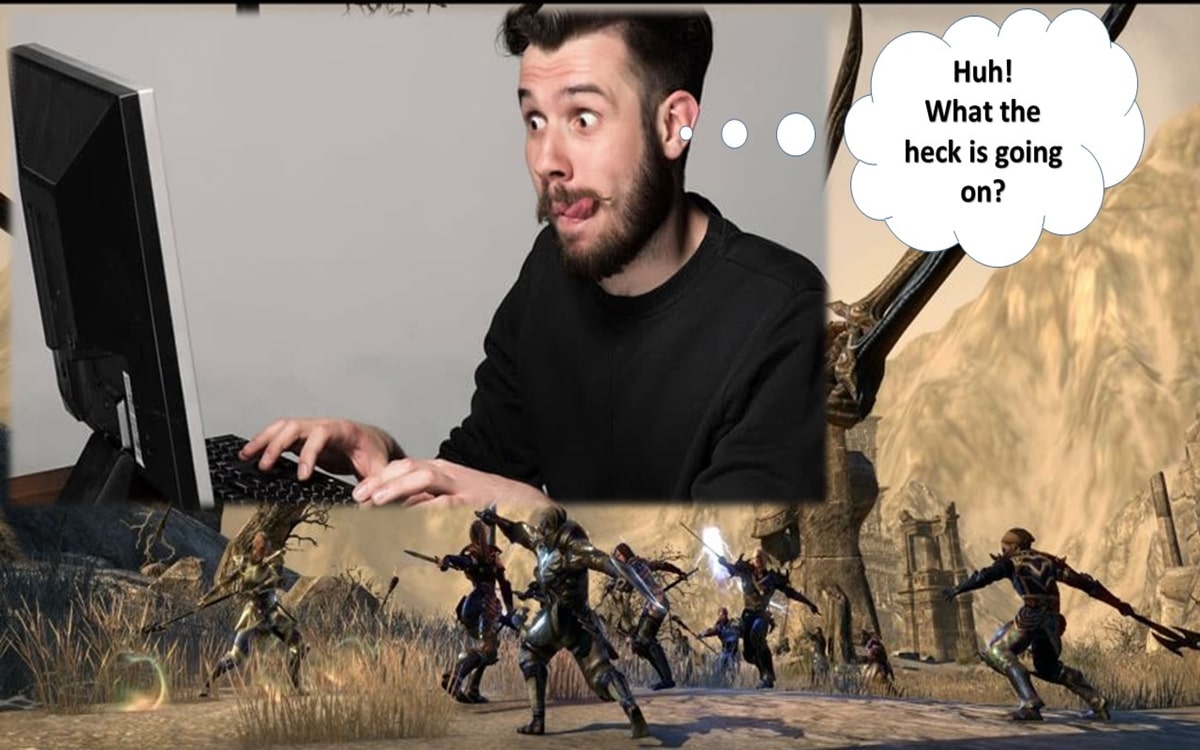 Ever thought that you would never figure out how to get through the various Trials in ESO? I know I just couldn't figure out all the mechanics of the events on my own. I had tried and failed miserably with other players then along came Savage Hearts ESO, and wow what a difference!
These guys had been working on these Dungeons for months and they were still in the process of perfecting the methods when I joined them. I didn't know this of course and just thought that I was stupid and these guys were smart. (Actually I still am a bit thick at times but these guys persevered with me and other newbies, guiding and teaching us when we wanted it, until we can now take our place as part of the regular team.)
So this is how it works. The first thing is that you check the Savage Hearts ESO web site and look for the calendar of events. When you have found the time and place that you have to be, you turn up there ready to fight. Someone will put the invitation in Guild chat and ask you to type in a password like "Savage" or "Trial," about 30 to 45 minutes before the event kicks off. This is to give you time to get your character ready and it tells the leaders how many people are going to participate. This is important because they will need to know who is doing the healing, the tanking and the damage dealing. Once you have joined, you travel to the group leader. (If you don't know how to do this, just ask, and they will tell you what keys to press.) It is good to let them know what your experience is before the event begins.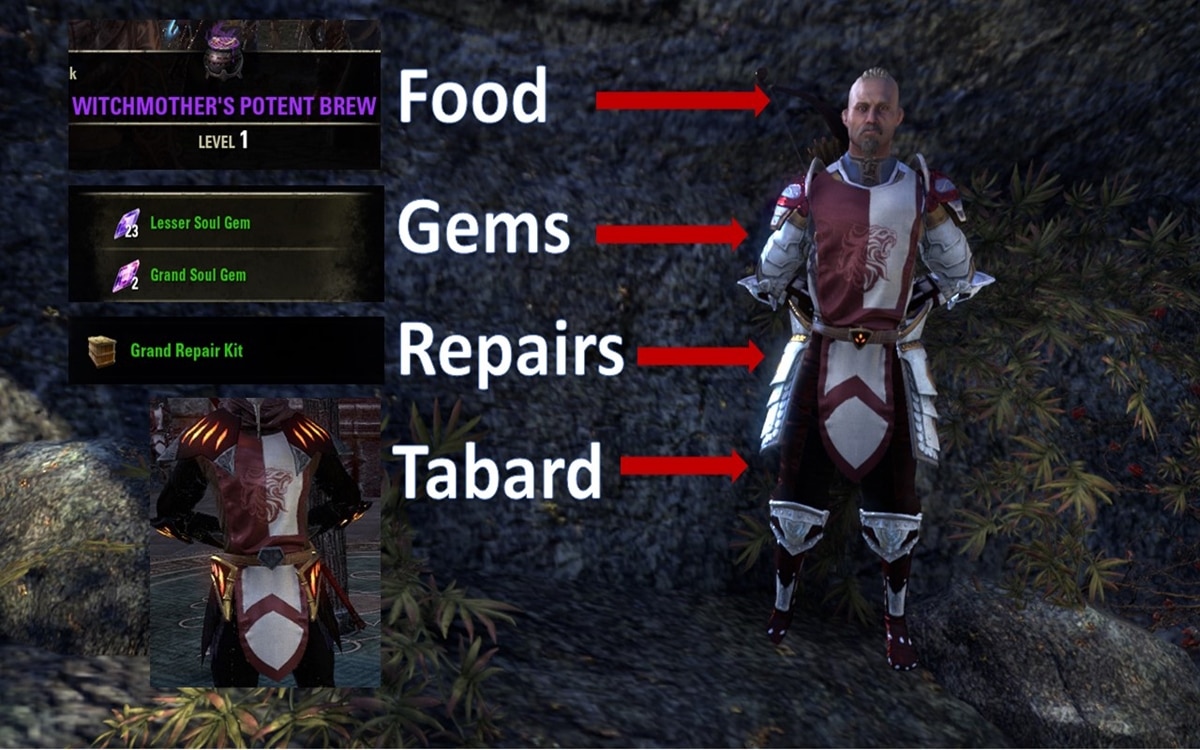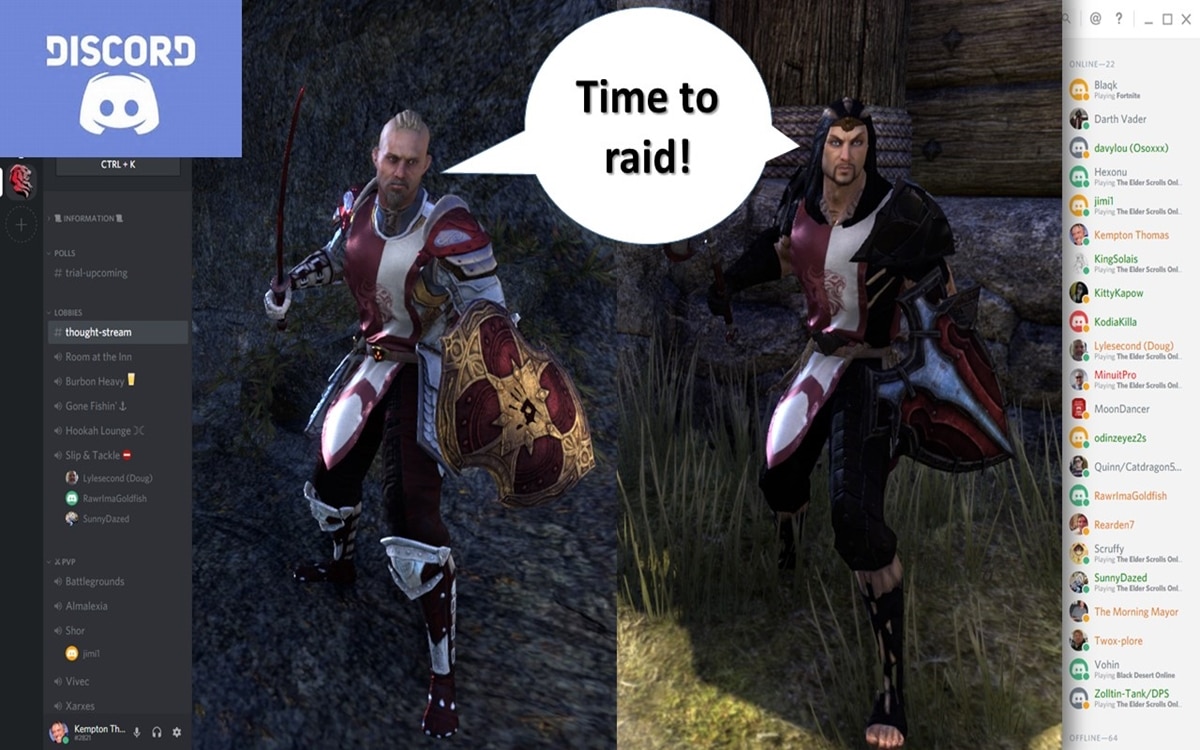 You will need to have Discord voice chat loaded so that you can hear what is going on.
Now when you are doing a trial you will need a few things. Firstly you will need the usual, food for strength, sole gems for revival and charging broken weapons and armor repair kits plus the all-important Savage Hearts ESO Tabard. You will need room in your inventory because there is lots of loot to pick up along the way. Secondly, you will need to have Discord voice chat loaded so that you can hear what is going on. I recommend that you load Discord days prior to the event so as to give you time to familiarize yourself with the program. If you read other articles on Savage Hearts web site and they speak about Game vox, just substitute with the word Discord, this is because Savage Hearts have recently change from one program to the other, however the principles still apply. Just know that voice communication is the best way to participate in trials.
From then on it is just a matter of following instructions. Now if you don't get what you are supposed to do, you simply ask on voice chat. There is nothing wrong with not knowing what to do, it is sort of expected if you are new. Be polite, ask questions, watch the others and before you know it you will be wondering what all the fuss was about.
At the successful conclusion of the event, there is usually a gathering where you can exchange loot with other members. Each Trial gives up random special and rare armor pieces that you can trade with other members for a short time after the event. Savage Hearts takes it in turns equipping their members so listen on Discord to see if you have anything that a member might need. Eventually it will be your turn to receive, if after a few weeks you miss out, all you do is ask. Savage Hearts ESO is a friendly cooperative group and all it takes is for you to speak up on Discord and you will normally find plenty of people willing to help and advise you.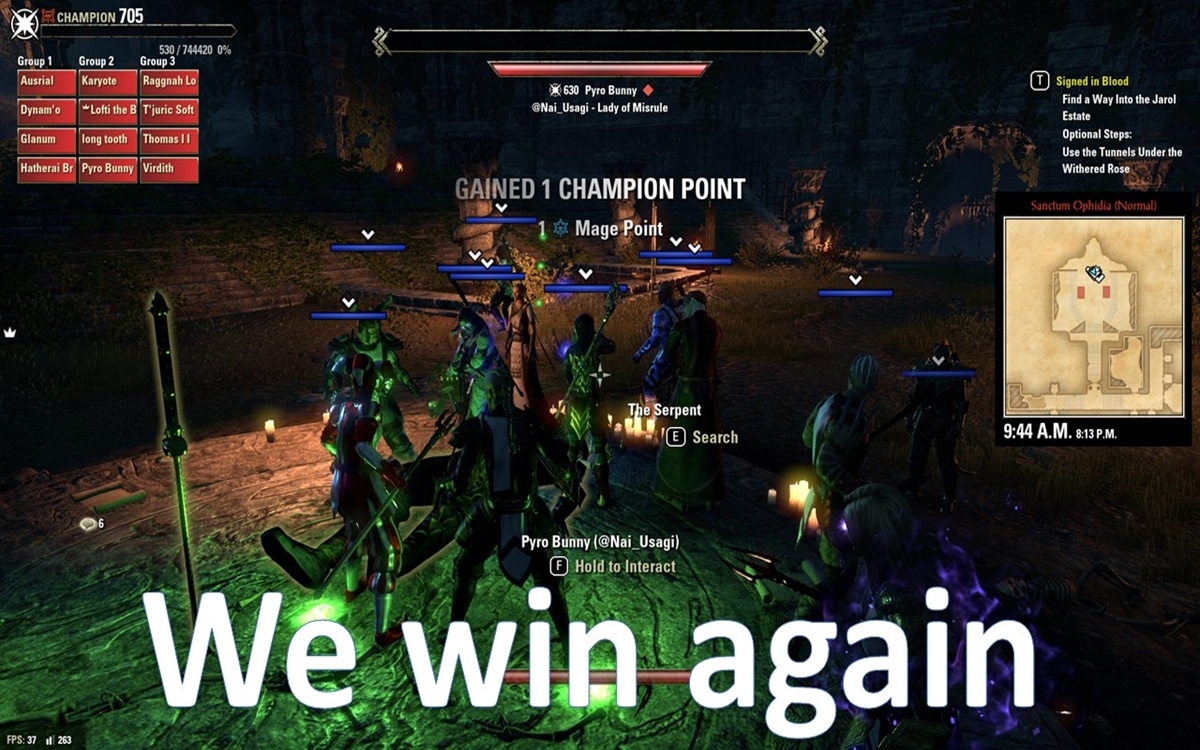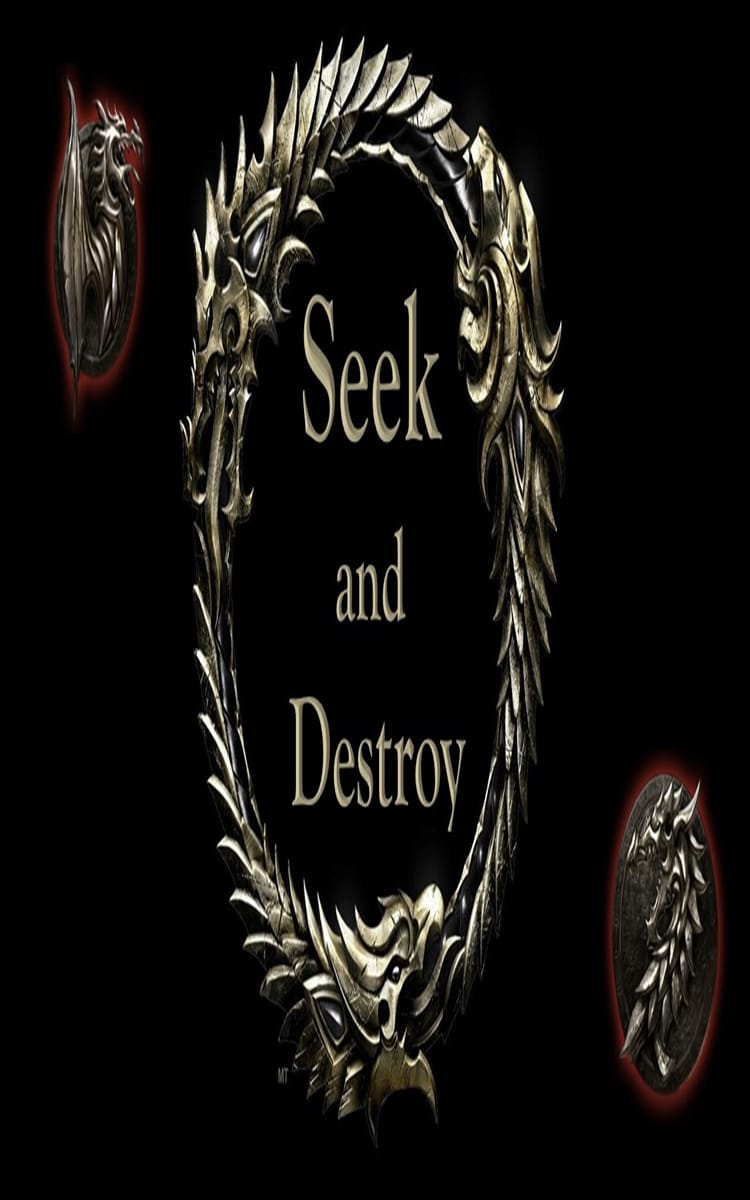 If you are not already a member of Savage Hearts Guild, just go to the web site and register your name. It is all explained on the site. If you follow this quick formula all the trials, and dungeons in ESO will not be as scary as you first thought. So now it is time to raid and I hope to see you soon killing bosses like a pro. Oh and don't for get to look at our other articles, especially the one on taking and editing your screenshots. We all love to see your shots and we even have a photo of the day competition. When you join Savage Hearts you join a family of nearly 500 players, so come join us and be part of the fun.
Do You Want To Be a Part of Savage Hearts?